Day Trip for the Movies!
Hi all,
Yesterday was quite interesting. I took a day trip to visit some film locations that were in MY COUSIN VINNY and FRIED GREEN TOMATOES. Those movies were both filmed in South Georgia, USA, for those who don't know :)
We started the day at a coffee shop in the Monticello Town Square, where the courthouse stands on one end. The courthouse from MY COUSIN VINNY. And it's true. They make it look bigger on TV.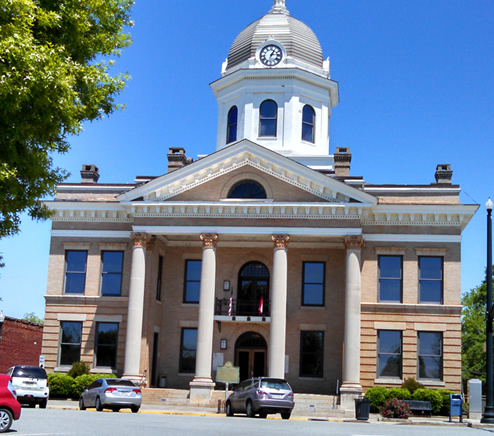 Then we went past the Sac-O-Suds, the place where Ralph Macchio accidentally steals a can of tuna fish and that sets the whole MY COUSIN VINNY movie in motion.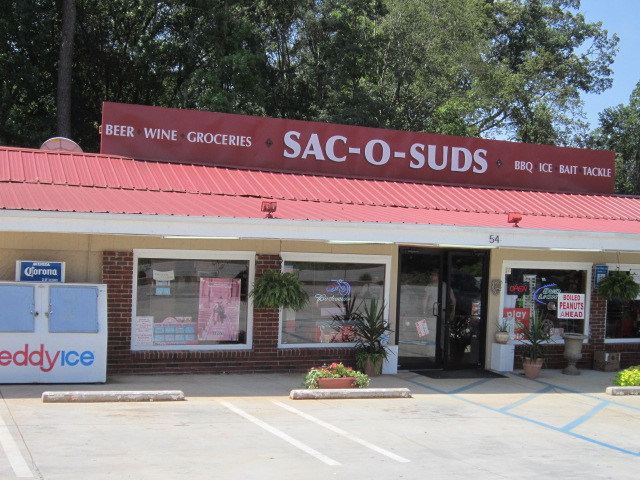 Then we went to see the little town of Juliette, Georgia, where FRIED GREEN TOMATOES was filmed. And yes! I was so excited because we had lunch at the Whistle Stop Cafe. Besides having absolutely incredible food (and of course, fried green tomatoes!) it was lovely to see the actual location that was used for Iggy's and Ruth's cafe in the movie.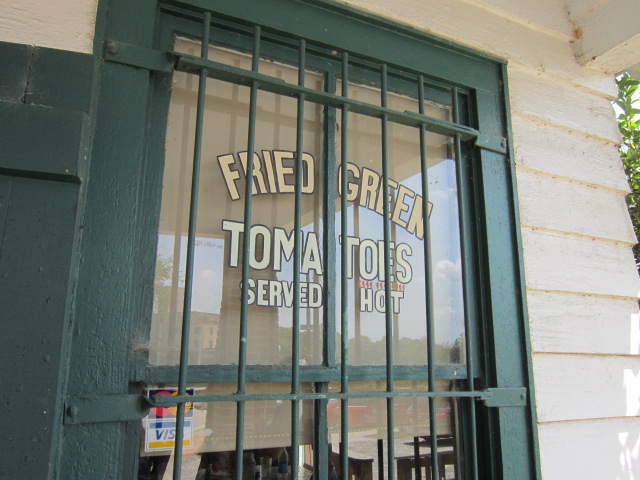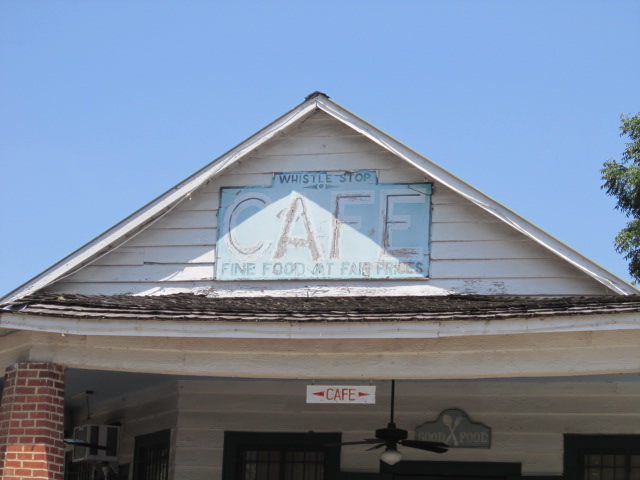 We couldn't go there and not have some of the tasty Fried Green Tomatoes!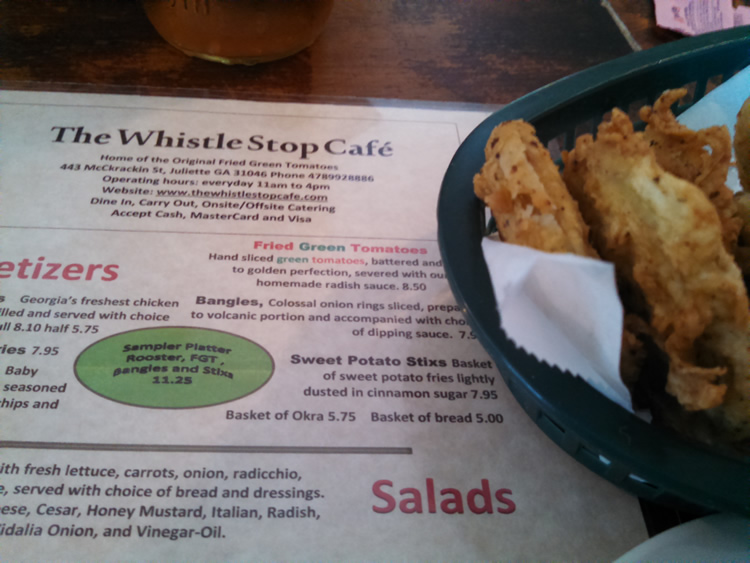 After lunch and some browsing through the quaint town of Juliette, we passed the tiny place that served as Smokey Lonesome's place in the movie. This is where he slept while Ruth brought him a blanket.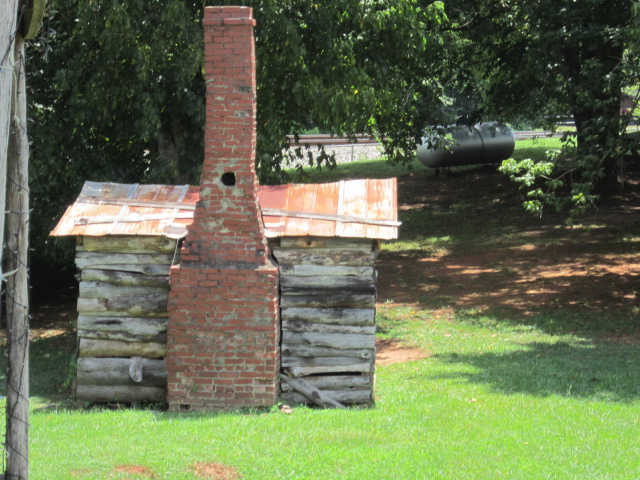 Overall, a fantastic day. If you ever get down that way, definitely make time to stop in at the Whistle Stop Cafe. It's crowded on the weekends–especially in the summer–but the food was absolutely delish!