Ticket To Die
Book 2: Southern Ghosts Series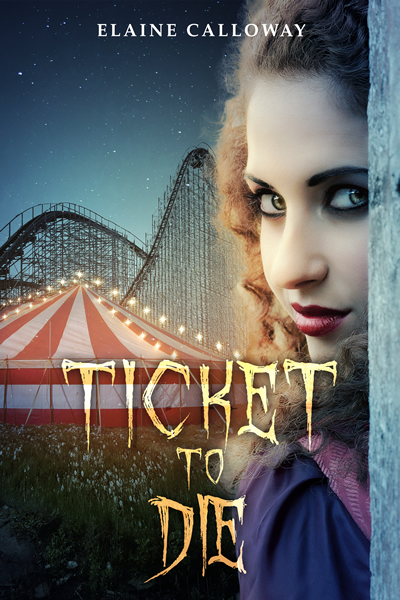 TICKET TO DIE is the second book in the Southern Ghosts Series and is set along the Gulf Coast of Alabama.
Those of you who liked Book #1 (No Grits No Glory) will enjoy seeing a few familiar characters in TICKET TO DIE. Declan, Brianna's older brother in Book 1, plays a substantial role. The main heroine, Amanda, is the niece of the gypsy woman Anzhela in Book 1 who helps Brianna. And more :)
Amanda Moss never asked for anything—especially the ability to see and hear souls who have passed on. This family "gift" is anything but. All she wants is a normal life, a chance to pursue the artistic career of her dreams: restoring old carousels. When her boyfriend Jake invites her to Zephyr Land—the abandoned amusement park—she jumps at the chance to photograph and analyze the old Victorian carousel not open to the general public. Her findings will land her the apprenticeship she wants—even if she has to talk to a few ghosts along the way.
Jake Mercer, engineer extraordinaire, knows the college professor's mantra all too well: Publish or Perish. To gain a promotion at his Georgia University, he must uncover something no other engineer has been able to answer. The secrets behind why the roller coaster derailed at Zephyr Land seems an ideal choice, a great opportunity to advance his career.
But when Amanda and Jake arrive at Zephyr Land, things become complicated. Jake discovers the roller coaster derailment wasn't an accident—it was sabotage. Amanda learns those souls who remain bound to the park will use everything in their power to destroy her life until she helps bring their killer to justice. Only one problem: the villain who sent those souls plummeting to their death ten years ago is still alive and well, and he will soon return to tie up loose ends.
I've always wanted to write a book that featured an abandoned amusement park! This was my chance and it was great fun to do. If you want to see visuals and who I pictured for the characters, click here to visit the Pinterest Page.