Krewe of Souls
Book 3: Southern Ghosts Series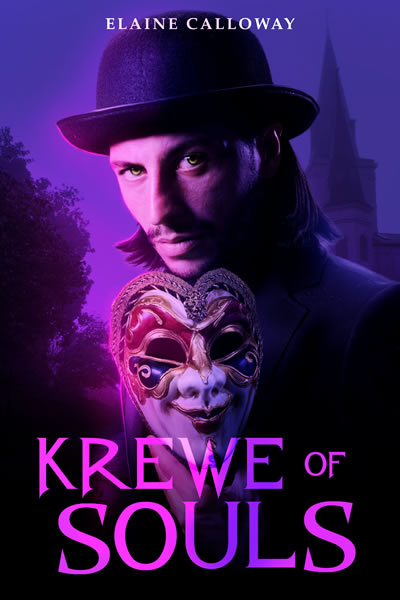 KREWE OF SOULS is the 3rd book in the Southern Ghosts Series and released in November of 2015.  This one takes place in Louisiana (both New Orleans and St. Francisville as locations) and has carnival/Mardi Gras themes.
You can order now – just click any of the links to the right. 
Tristan Pleasance is a ghost whisperer extraordinaire, but talking to his living father is another story. Family conflict prompts Tristan to bolt from his lifelong home in St. Francisville, Louisiana, to make a new life in New Orleans. But six months later, a family tragedy forces him to return home and he is thrust into a murder investigation where his past and future will collide.
Grace Lansing is a New Orleans columnist who yearns to write feature articles rather than puff pieces. To prove herself to her editor, she travels to the quaint town of St. Francisville to research their big Mardi Gras Krewe competition. But what seems an innocent cultural practice quickly turns into a web of intrigue—and getting too close to the handsome Tristan puts her in danger of becoming collateral damage.
Together, Tristan and Grace must find out who is responsible for the murders—before the Krewe of Souls is trapped forever.
Krewe of Souls is the third book in the Southern Ghosts Series by Elaine Calloway. The setting is in New Orleans and St. Francisville, Louisiana, a quaint town with a haunted reputation. The book is a romantic suspense for adults.
If you want to view scenery photos and character inspirations, click here to visit the Pinterest Page.