Penance
Book 5: Elemental Clan Series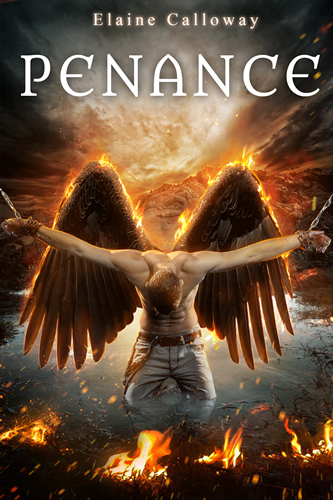 PENANCE is Book 5 (and the final book) of The Elemental Clan Series. While there will be other offshoots to this series, Cristos's story is the conclusion of this one in the USA. This is also a stand-alone book for those who don't want to read the entire series first. 
This book released in February 2017. 
The setting is New Orleans, and the blurb is below:
Going to Hell changes a person. Changes a Fallen Angel even more.
For betrayal to his own kind, Cristos has been tortured in Hell for years. He will do anything to get out of Lucifer's grasp. Even those actions on Earth that he once found despicable.
When the Master gives him a second chance on Earth to reap souls, Cristos is an eager servant. Ready to do whatever is needed—until he meets the mysterious woman in New Orleans.
Rachel has fought demons in her head all her life. Adopted at a young age into a family of cops, she has yearned to know more about her biological parents and her background—yet no one will tell her. One night, she wanders into the Carousel Bar in the Hotel Montleone and meets the handsome Cristos.
But what neither of them knows is that they share a history and a haunted past which is about to collide…and could cost them their future—and eternity.
For photos & character inspiration, click here to visit the Pinterest Page!