Author Keri Neal & FLIGHTLESS Release!
Today I am spotlighting author Keri Neal for her new release, FLIGHTLESS! Keri has been kind enough to host guest blogs from me in the past, and now I return the favor to her. That is the amazing part about writers; everyone helping each other. Congratulations to you, Keri!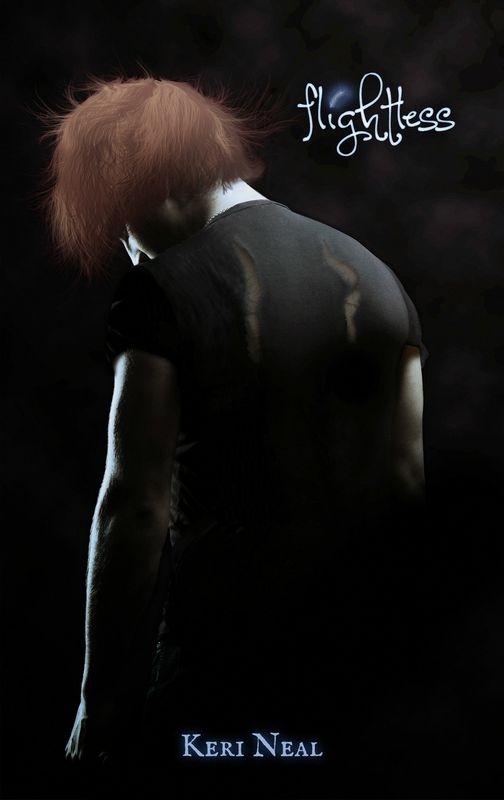 Synopsis
Pen was a Guardian, but one violent night took his wings. Ten years later he is given the opportunity to earn them back.
Jade is spellbound by the new student. Pen is quiet, but she is determined to learn more about him. When her terrifying past comes back to haunt her, Pen reveals there is much more to him than she could have ever imagined.
With his soul on the line, Pen cannot protect Jade if his feelings keep getting in the way. But with Jade's soul on the line, he must protect her from unearthly forces who want her blood. Will the truth redeem them, or tear them apart?
Now Available on KDP Select and Paperback
Genre: Young Adult Paranormal Romance
ISBN: 1484157338 ; ISBN13: 9781484157336
Kindle: http://www.amazon.com/Flightless-ebook/dp/B00D3OUXCU/ref=sr_1_sc_1?ie=UTF8&qid=1369965066&sr=8-1-spell&keywords=flightess+keri+neal
Paperback: http://www.amazon.com/Flightless-Volume-1-Keri-Neal/dp/1484157338/ref=sr_1_sc_2?ie=UTF8&qid=1369965066&sr=8-2-spell&keywords=flightess+keri+neal
Bio
Keri Neal designs book covers. Flightless is her fourth published book. She lives near Austin, Texas with her husband, two children, two hamsters and a snake. She crochets, sews, reads, paints and loves all things artsy & craftsy.
Blog: writingas.kerineal.com
Book Covers: Book Covers By Keri
Twitter: @authorkerineal
Facebook: facebook.com/authorkerineal